Be prepared to see a bear this winter in North Shore
Access to unnatural foods from humans is encouraging year-round activity for some of our North Shore bears. Expect to see bears travelling through the community and on the trails.
Whilst reports to the North Shore Black Bear Society have decreased significantly over recent weeks, multiple bears remain active.
Failure to secure bird seed, organics and garbage from wildlife is extending bear season. Some bears (typically males) will den for shorter periods or not at all if we provide them with nourishment.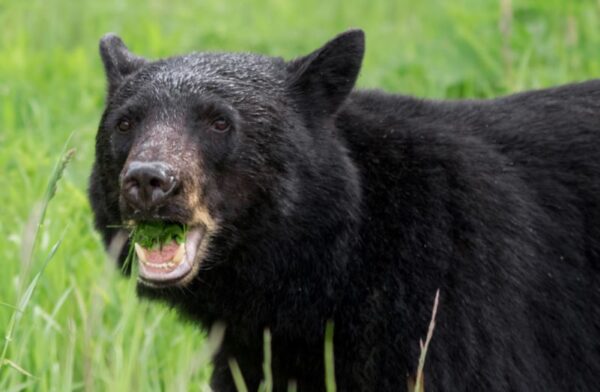 This is one of the reasons why bears are killed during the winter when, in theory, they should be dormant. Securing or removing food sources around our homes year-round is vital if we want to reduce human-caused bear deaths and decrease wildlife activity in our neighbourhoods.
As winter arrives and natural food sources become scarce, bears conserve their energy and den, commonly at the hollow base of a tree.
Most bears enter a state of dormancy around mid-late December, but not a deep sleep, which serves them well should they need to protect themselves. A human, dog or active bear could enter the den at any time. Off-leash dogs are involved in the majority of negative encounters between humans and wildlife.
The fall period of excessive eating is to gain fat reserves that are integral to their survival and reproduction over the winter, as they don't eat or drink when denning.
Mating season takes place in the late spring and summer, but fertilized eggs only develop in the late fall if females are healthy enough to reproduce. Bear cubs are born in late January inside the den and rely on their mother's rich milk to survive.
We can expect to see adults emerging from their dens in March. Females with new cubs are the last to emerge. We typically get our first glimpse of the cat-sized cubs in late April.
The black bears we usually see around our communities are the vulnerable population: females with cubs, juveniles and older bears. Vulnerable bears may choose to den in green spaces close to our community, on our properties (very rare) or secure a den mere metres from popular trails in an effort to remain safe from dominant males.
If you suspect you have found a bear den, let us know and of course, do not intentionally disturb any occupants!
We advise making noise with your voice on the trails, carrying bear spray and keeping dogs on-leash year-round.
Black bears are calm and generally predictable by nature, but we need to respond appropriately to an encounter. If you meet a bear: Stay calm, speak in a calm voice (any language), slowly back away and leave the area.
Black bears can live for 20 years or more. Sadly, bears that live close to humans rarely live beyond 10 years. At least three adult female bears who could have given birth this winter were killed on the North Shore last year when they found access to garbage, fruit trees and bird feeders around our homes.
The North Shore Black Bear Society supports the coexistence of people and bears year-round.
For information visit northshorebears.com
The new director of North Shore Black Bear Society, Luci Cadman is certified in bear safety and awareness and has been with the society for five years.