Two North Vancouver businesses are bringing boxing and donuts together in a new partnership for the fight against Cancer. On Thursday, April 27, Cream Pony Donuts launched the limited edition BoxFit Pink donut, a new collaborative venture with Griffins Boxing. Named after the Griffins class series which offers boxing instruction to breast cancer survivors, the donut is a creative initiative for Cancer Awareness Month to raise awareness and funds.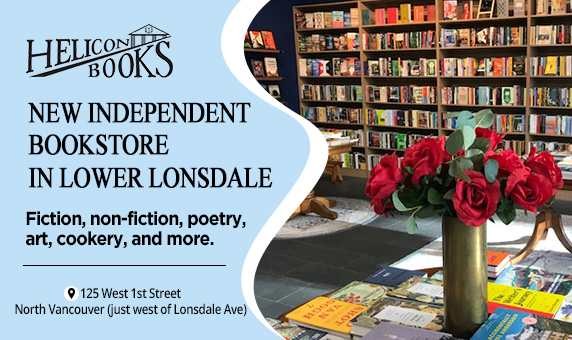 BoxFit Pink has been a long-standing staple offering of Griffins Boxing, which also holds the title of the largest boxing gym in Canada. Regular BoxFit Pink attendees include many gym members who also compete with the North Shore Dragon Busters. The North Shore Dragon Busters was formed in 2008, becoming the only community-based breast cancer survivor dragon boat team representing Vancouver's North Shore. They recently placed 1st as a Canadian Team, got 2nd place as a North American Team, and 10th out of all 81 teams at the International Breast Cancer Survivor Regatta in New Zealand.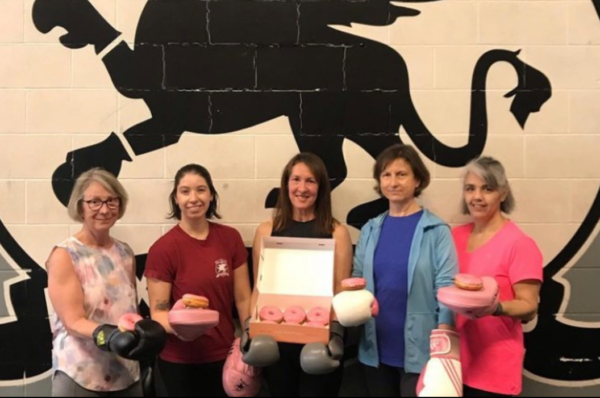 "Many of our close friends and family have battled breast cancer, so we do this in honour of them and their courageous fight," explains Alix Finn, who started the Cream Pony along with her daughter Erin Smith. "Supporting women in our community is very important to us."
Breast cancer awareness has been a long-standing community focus of the gym, for an innately personal reason. "At age 7, my mom got diagnosed with breast cancer, and that would be the first of 5 times for her," explains Dave Brett, founder, owner and Head Coach at Griffins Boxing gym. " When I opened Griffins, I wanted to support the survivors of breast cancer. I wanted to provide a safe and welcoming place for survivors to grow strong, to grow healthy, to grow confident.  Dragon Boating has had big success in recovery after surgery, so I figured Boxing would fit right in."
Partial proceeds from all sales of the Griffins Pink donut will be donated to the North Shore Dragon Busters.