A floating swimming dock is returning to Dundarave in West Vancouver this summer for all to enjoy. The dock, which is installed annually, will be in place in the first week of June. Beaches are officially open for the season on Monday, June 26.
Sign up for local news alerts from North Shore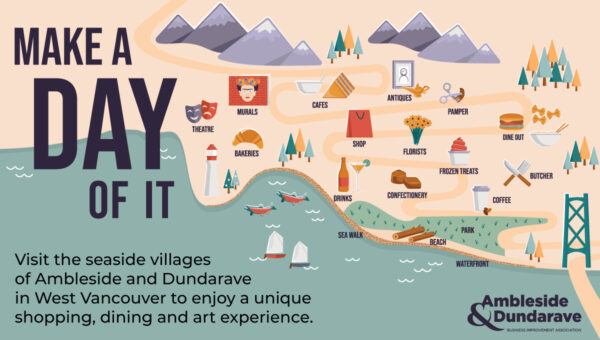 Lifeguard hours at Dundarave Beach starting June 26, are Monday to Friday, from 1:30 to 6:30 pm, and weekends and holidays from 12:30 to 6:30 pm. Service is weather dependent. Look for the dock when you're walking by Dundarave on the Seawalk this summer.
The Ambleside and Dundarave piers sustained significant structural damage during a storm surge in January last year. Since the storm, structural assessments were completed and staff confirmed the piers were insured for the damage they sustained due to the storm.
Sign up for local news alerts from North Shore 
District of West Vancouver has received detailed structural engineering designs for the repairs required for the Ambleside Pier and the floating dock at the Dundarave Pier. Depending on budget approvals and permit requirements, the piers could potentially be open for public use in late July to early August 2023. Dundarave Park is one of the most visited parks in West Vancouver. It has more than 50 metres of wide sandy beach and nearly a hectare of waterfront access. It's also where the Centennial Seawalk begins.