The distinctive heritage home on West 6th was built in 1907 as a show home by the North Vancouver Land & Improvement Company for its Ottawa Gardens development.
Built by the company to bring attention to the Ottawa Gardens area, it was used as a family residence and as a boarding school and day school, as the Lynn College for Boys.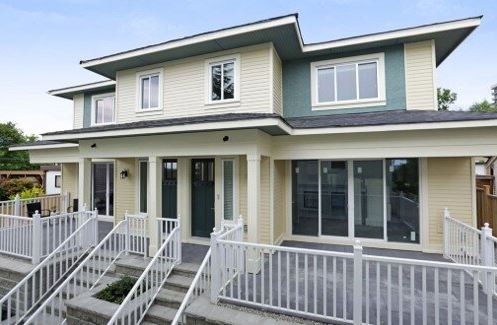 However, this A-listed heritage home lay in disrepair, hidden behind a large cedar tree and overgrown bushes.
It was even considered to be haunted by the kids in the neighbourhood.
It has now been revitalized after the owner started a dialogue with the City of North Vancouver, which allowed the owner to build a duplex and a legal suite in exchange for legal protection for the home.
North Shore Heritage Society has the story of how this heritage home in Ottawa Gardens was revitalized and saved.