If you enjoy the Lynn Canyon Suspension Bridge, you still have almost a week to go before it closes down. The Lynn Canyon Suspension Bridge will be closed for maintenance on November 19.
Maintenance crews will be working on the suspension bridge decking and structure for maintenance, according to a District of North Vancouver notice.
DNV anticipates the work to be completed by early 2020. During the construction period, the suspension bridge will be fully closed.
However, a pedestrian detour to the Pipeline Bridge and Twin Falls Bridge will be put in place.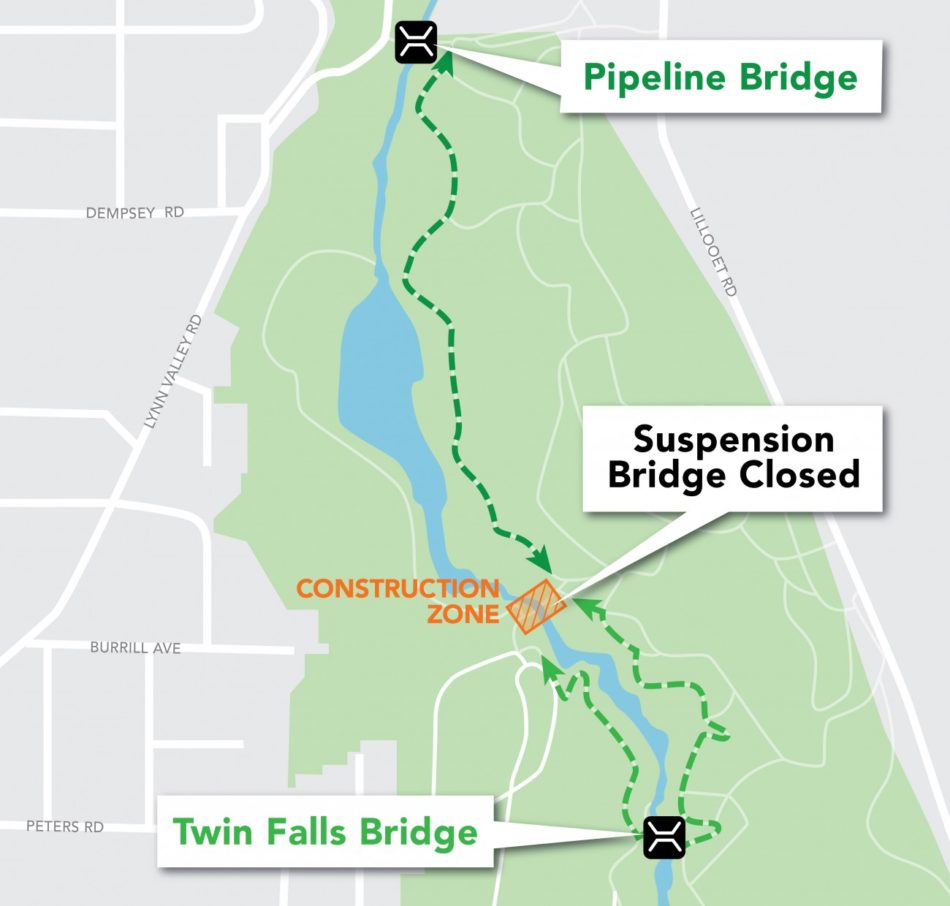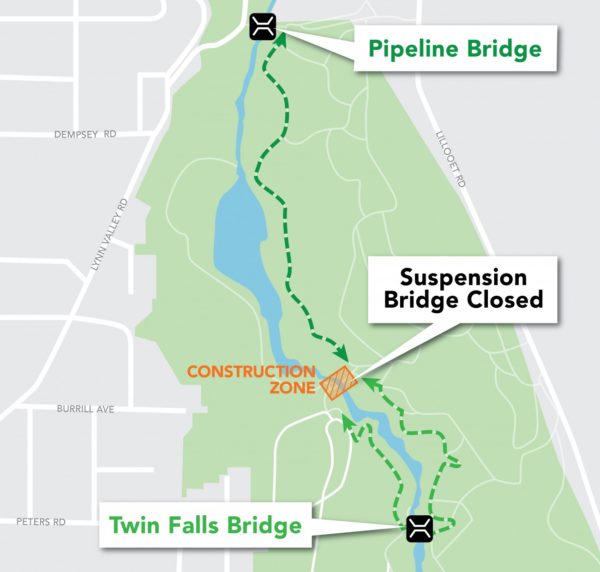 DNV had earlier planned to close the suspension bridge in September, but the closure was delayed. This year, the District of North Vancouver (DNV) council also voted amend its traffic bylaw to better manage parking and traffic in the popular Lynn Canyon Park area.
The amendment prohibits large buses (larger than seating capacity of 24 passenger) from stopping or parking within the area bounded by Lynn Valley Road, Ross Road, and Lynn Canyon Park without a DNV permit. This area includes both sides of the Lynn Valley Road and Ross Road east of Mountain Highway.