Lawrence MacAulay, Minister of Veterans Affairs and Associate Minister of National Defence, presented the Minister of Veterans Affairs Commendation to North Vancouver resident Mark Adams.
Adams was one of 11 Canadians from British Columbia, who were commended for their contributions to veterans' well‑being, as well as their efforts to promote remembrance within their communities.
Canadians from coast to coast provide outstanding volunteer service to veterans, their communities and their country. Since 2002, more than 1,050 Canadians have been formally recognized with the Minister of Veterans Affairs Commendation for their service to Veterans.
Adams is a tech and business development executive with a passion for giving back. He has worked with a dozen non-profit boards and committees advocating for youth, veterans, education, health care, and STEM and also served 13 years as a reserve officer in the Canadian Armed Forces.
Adams was awarded Sovereign's Medal for Volunteers in 2016.
Apart from Adams, three other members of the organizing committee of Vancouver Military Dinner have been commended — Warren Kerek, Scott Martin and Jeff Lura.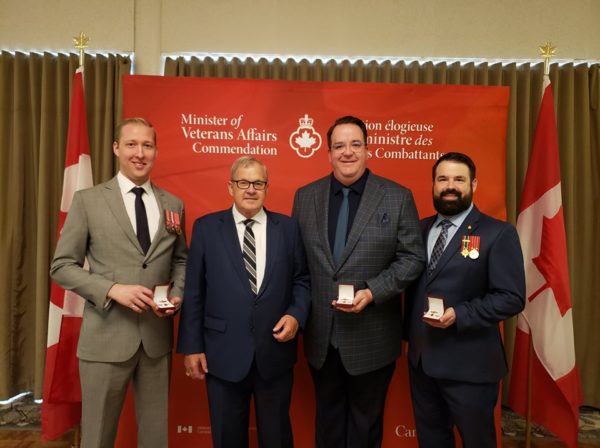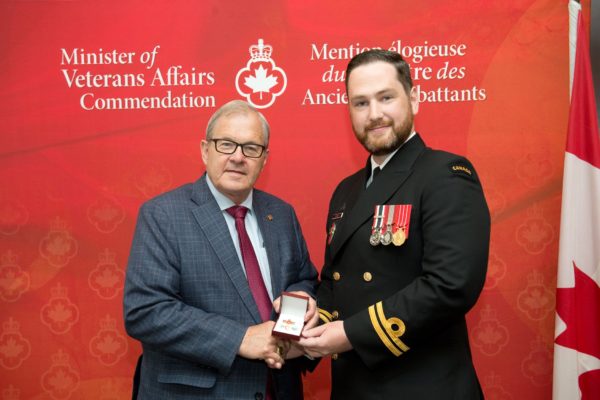 "Well-deserved recognition for the #VanMilDinner team!" Vancouver Military Dinner posted on its Facebook page. "Over the past few weeks, four members of our organizing committee were presented with commendations from the Minister of Veterans Affairs Canada, in recognition of their dedication to supporting veterans. These outstanding Canadians have put a ton of effort into building our event into what it is, and we couldn't be prouder of them.
"Rest assured, however, Mark, Scott, Warren, and Jeff are not known for resting on their laurels! For the entire team, this honour is confirmation that our ongoing efforts to raise awareness and support those who've served are making a difference. See you in 2020!"
The commendation is awarded annually to exceptional Canadians who have contributed in a distinguished manner to the care and well‑being of Veterans and/or to the remembrance of the contributions, sacrifices and achievements of Veterans.