There are three other breweries within walking distance of his new venture, but Liam Jeffries is anything but worried.
If fact, he is excited.
Jeffries is the co-owner of the North Point Brewery, a new brewery that will open its door to beer lovers next month on East 1st Street. North Point joins Beere, House of Funk, and recently opened Streetcar Brewing in a newly carved brewing district on East Esplanade in the Lower Lonsdale area of North Vancouver.
For years the dominion of car repair shops, East Esplanade and East 1st street is being reinvented by craft breweries betting on close proximity to transit and young professionals moving into chic condos in Lower Lonsdale and the waterfront.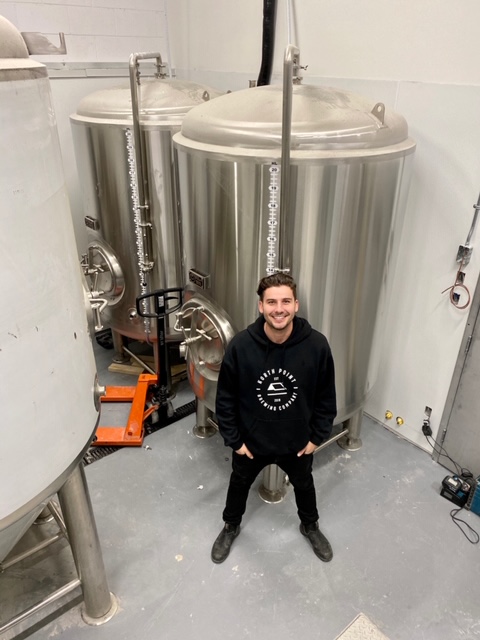 That transformation in the landscape continues north in Moodyville as well, where single-family homes are rapidly giving way to townhomes, where new breweries like North Point are eyeing potential clients. North Point will be the fourth brewery to open in the last two years, and there may be more in the works.
"With the number of breweries coming in, yes it can get a little competitive but I don't see it as a bad thing. I see a lot happening here, and with Moodyville coming, there is just a lot of potential here. I see this as a hub that attracts more people to the area," Jeffries says.
By rezoning the area for breweries and cutting red tape on zoning amendments for lounges, the City of North Vancouver has made it easier for brewing entrepreneurs to invest in the area. Jeffries grew up in North Vancouver and has lived in the Lower Lonsdale area for the last 15 years. Between the three partners, there is 25 years of business experience, a shared love for beer, and a belief in the potential of the newly minted brewery district.
Proximity to transit and Skybus station means young professionals will be able to access the area and a cluster of breweries will make the visit even more attractive. "If you are a beer drinker, you would want to come and try four different breweries. You can head out here with your friends rather than go to downtown"
The big differentiator for North Point would be its cozy and rustic cabin style of seating where people can relax with friends after work.
"We have a big system that can brew really hazy IPA and our brew master knows how to make good lager and good pale ale. We are putting in a nice fire place and the ambiance is really nice here. It is very cozy and welcoming," he says.