North Vancouver has a new high-end hotel on the city's waterfront.
Seaside Hotel officially opened in the Shipyards District of Lower Lonsdale on Tuesday, October 1.
"The boutique property delivers uncompromising, world-class luxury and unparalleled comfort, comprised of 71 deluxe rooms and spacious suites that boast stunning panoramic views of the Pacific Ocean and snow-capped North Shore mountains, and just minutes from the endless forests beyond," said Salim Sayani, the CEO of Executive Hotels and Resorts.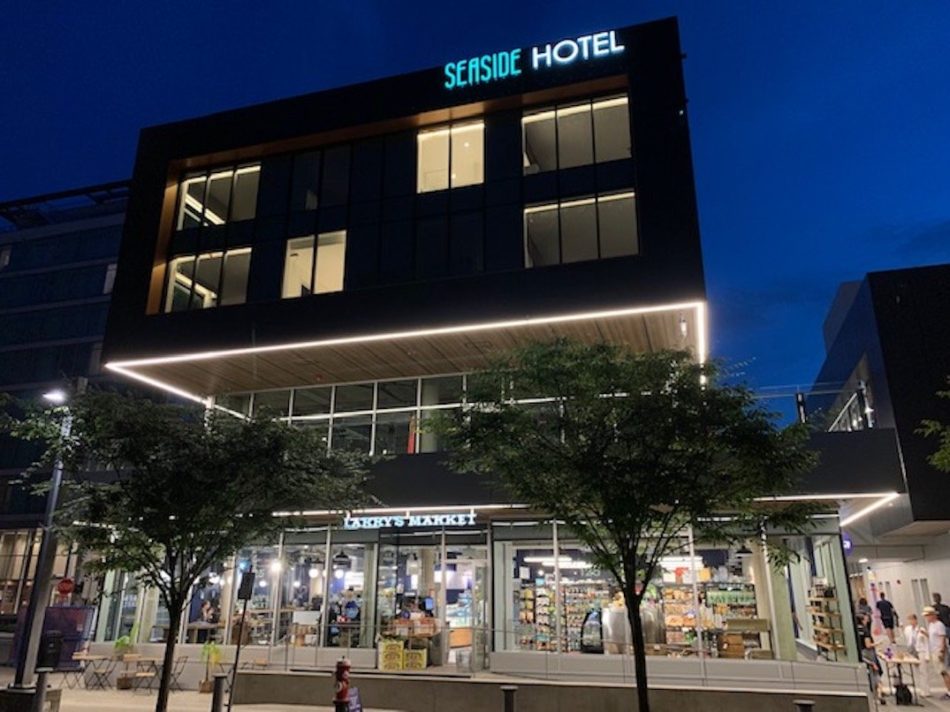 The 84,000-sq-ft hotel will also feature an on-site restaurant, Seaside Provisions, which will open soon. It will feature locally sourced coastal tapas and bespoke cocktails in a space filled with curated art and photography. Guests can even arrive by a boat, kayak or a paddleboard and tie up to the dock and dine.
Also opening soon is The Waterfront Spa in the hotel, which promises to "bring wellness to the edge of the sea with an intimate and welcoming place of healing and recovery".
"As the ultimate seaside retreat for travelers and locals alike, Seaside brings the sophistication and excitement of downtown Vancouver into the relaxed, natural beauty and lifestyle of North Vancouver to offer an authentically local hotel experience," said Sayani.
"We want guests to feel like they're visiting the comfortable and effortlessly cool vacation home of an old friend — feeling rejuvenated and well cared for at the end of their stay."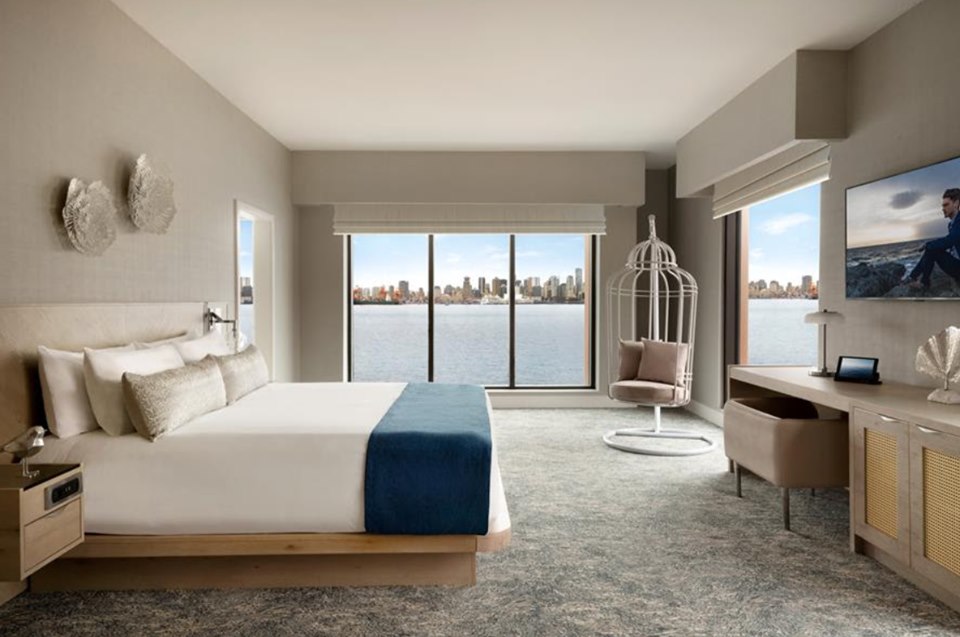 The newly opened hotel is one piece of an ambitious project to deliver public amenities such as water splash and an outdoor skating rink as well as 84,000 square feet of commercial areas featuring restaurants, cafes, retail, grocery store and other services in a new revitalised Shipyards area. This summer, Capilano University announced it would open a satellite campus at the Shipyards.
The Seaside Hotel also benefits from The Wallace, an adjacent event space that can be booked for functions, parties or large-scale meetings for up to 200 guests.