"If you want to appreciate jazz, you better know who Louis Armstrong was," says Jeffrey Wright, an actor in HBO's 'Westworld'. "And if you want to appreciate American whiskey, you should know who Nathan Nearest Green was." Wright has made a short film to honour Green. And best-selling author Fawn Weaver has launched a whiskey — Uncle Nearest — in Green's honour. Her distillery will open its doors to the public in Tennessee in September.
For long it was believed that Jack Daniel — who set up the famous distillery at Lynchburg in Tennessee in the U.S., more than 150 years ago — created the whiskey named after him after having been trained by preacher, grocer and distiller named Dan Call. Daniel, a young orphan, used to work on Call's farm.
However, a few years ago, it came to light that Call introduced his master distiller, Uncle Nearest, a slave, to Daniel and asked him to train the young boy in the art of making whiskey. Nathan "Nearest" Green's birth name was Nathan Green, but his family and friends called him Uncle Nearest.
Nearest specialised in a process known as sugar maple charcoal filtering which gave his whiskey a unique smoothness. Later called the Lincoln County process (Lynchburg was part of Lincoln County), the technique is believed to have been brought to the U.S. by slaves who knew how to use charcoal to purify water. Nearest could be teaching Daniel how to make Tennessee whiskey since the only difference between bourbon and Tennessee whiskey is the special filtration process.
When Daniel started his own distillery after the Civil War, he hired Uncle Nearest as his first master distiller. His sons and grandsons too worked with Daniel. Three of his descendants still work at Jack Daniel's distillery at Lynchburg.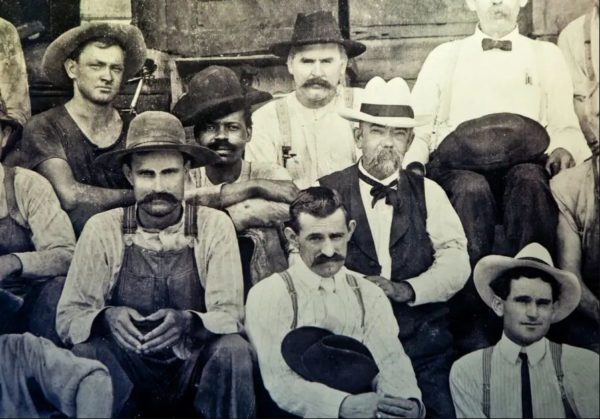 Weaver was researching this hidden piece of history before she launched Uncle Nearest whiskey. The venture makes Weaver the first female and the first person of color to run a major whiskey or spirit brand. She told CBS News it's her way of honoring the man known to some as the "godfather of Tennessee whiskey".
"Every single time you take that sip, you should be telling the story of Nearest," Weaver said. "That's how we make sure that his legacy is not only cemented, but it continues on beyond us, to the next generation." Uncle Nearest is currently available in 48 states and 148 countries, and is the fastest-growing independent American spirit.
With her husband, Keith, Weaver also runs a non-profit, the Nearest Green Foundation, to uphold and share the legacy of Nathan "Nearest" Green.
Though Uncle Nearest's contribution to Jack Daniel's was known to many people, the company started embracing its true history only in recent years. On its 150th anniversary two years ago, it started telling people about Uncle Nearest which some even saw as a marketing strategy to target millennials.