Strathcona Beer Company will be opening their second location at The Quay, part of an ambitions new revitalization push at Lonsdale Quay. Work is expected to start this fall on the new location on the ground floor at the south end of The Quay. Design is underway, and more details will come soon.
A new 10,000 square feet restaurant is also planned at Lonsdale Quay.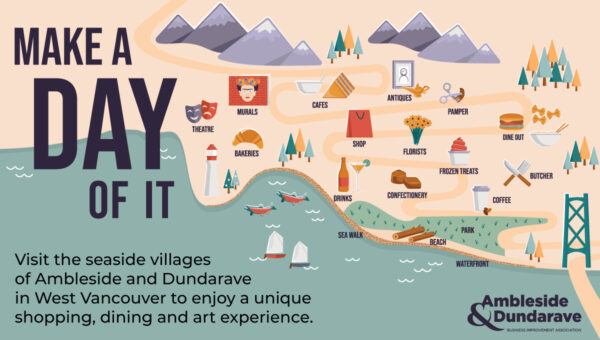 In a press release, the Lonsdale Quay Market said Strathcona is known for their world class brewing facilities and innovative, modern style of traditional beer. Enjoy the patio views as you sip on their delicious fruit-forward beers, IPA's, Radlers and Berliner Weiss-style sours.
"Strathcona is very excited to join the growing North Vancouver Craft Beer community, which has developed into one of the best in the Lower Mainland." Andrew Proctor, Director of Sales and Operations.
Exciting tenant expansions
In addition to the new businesses opening at The Quay, many existing and long-standing tenants are undergoing changes as well. Saje Natural Wellness, who opened their very first location at The Quay 30 years ago, will be moving to the main entrance of the market, and are set to open in their new location late 2023.
Margitta's Flowers have recently opened its brand-new location just steps from its original location within The Quay. Work has begun on the second floor to rebrand and expand what is now Perform Art Studios to over a 5,000 square ft dance centre, which will include 3 expansive dance studios and more starting this fall.
The beloved Soup Meister, which has been closed for several months, will be re-opening this spring as The Soup Meister's Nephew. "I am beyond excited for the upcoming launch of a new take on a local favourite. I hope to pay homage to my uncle, The Meister himself, and his loyal, hungry customer base. I will be bringing familiar favourites and new recipes guaranteed to please." Evan Paul, Owner of The Soup Meister's Nephew.