Let me start by sharing a couple of things about myself. First, I am completely blind. I have been since birth due to a genetic condition.
Second, and this may strike you as odd, but overall COVID has been relatively good to me.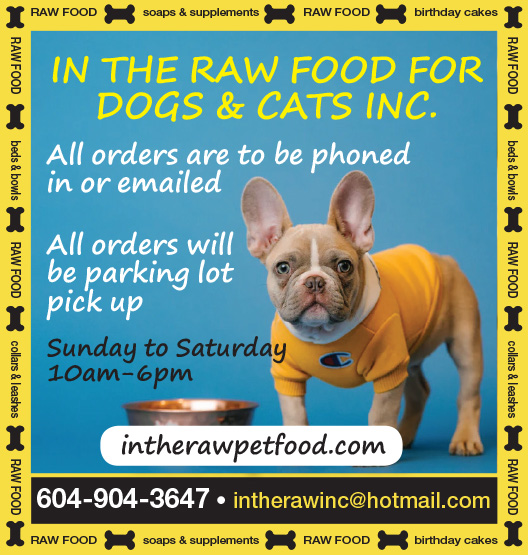 I've been able to work from home with no problems (save for some minor back issues from too much sitting), and my mother lives close by, able to help with tasks like grocery shopping.
I've managed to stay physically active through swimming and skiing, with the assistance of a few close friends. If I'm stuck for a ride, I have no issue calling an Uber.
Unfortunately, the sad reality is that the majority of blind and visually impaired British Columbians aren't nearly as lucky.
Not only has isolation been taxing on their mental health, but tasks such as shopping have been made problematic, having to navigate a myriad of Plexiglas dividers. How do you expect a blind person to maintain the required two metres between themselves and others – not to mention trust those around them are practicing proper mask-wearing etiquette?
Sadly, at least 70% of blind Canadians are either underemployed or unemployed, so there's no way they can afford an Uber, leaving them all the more vulnerable when taking transit. Even in an Uber, it's impossible to know if the driver is properly masked up, or if the Plexiglas has slipped out of place.
Earlier this month, the BC Society of Eye Physicians and Surgeons and some advocates in the visually impaired community wrote to Health Minister Adrian Dix and Dr. Bonnie Henry, requesting vaccine prioritization for legally blind British Columbians, similar to what has been done for people with other physical and intellectual disabilities.
The response was disappointing. While they understood our concerns, they maintained that due to the limited vaccine supply, priority was being given to "those who the evidence shows are most vulnerable to severe illness first".
I had the chance to put the question to Minister Dix when calling into CKNW's Mike Smyth Show. He maintained that these decisions were always science-based, and reflected medical advice.
So I reached out to Dr. Briar Sexton, the Advocacy Chair for the BC Chapter of the Canadian Ophthalmology Society, who disagreed with him.
"I welcome Minister Dix to send evidence that a well 55-year-old is more clinically vulnerable than a blind 50-year-old," said Dr. Sexton.
"In the absence of hard data, the medical community must be reliant on common sense."
One final point.
The visually impaired community in BC is not exactly a sizeable one; maybe 500 people, tops. Perhaps we're not as medically vulnerable as some other British Columbians who have been prioritized for vaccine. Factor in those who might have been prioritized due to additional medical conditions aside from blindness, and the pool shrinks even further.
So to Minister Dix, Dr. Henry and others, to me the decision is glaringly obvious. Don't turn a blind eye to those who can't see you.
Blind since birth, Donovan Tildesley is a five-time Paralympic medallist in swimming, and was honoured as Canada's flag bearer for the 2008 Paralympic Games Opening Ceremonies. He works full time as an Insurance Broker at Vancouver's Buntain Insurance Agencies, and is active with a variety of local charities.