Outside of Japan, Vancouver is the sushi capital of the world. That's what a study by international food magazine Chef's Pencil has found.
The study is based on an analysis of Google Trends data of last 12 months for sushi, comprising sushi-related searches made in any language.
In the list of 15 sushi-crazed cities, Vancouver ranks No. 1 with sushi popularity score of a perfect 100, slightly ahead of Novosibirsk (Russia) at 99 and far ahead of Los Angeles at the lowest rank with a score of 52.
Another Canadian city to feature in the list at 11th rank and 62 score is Montreal.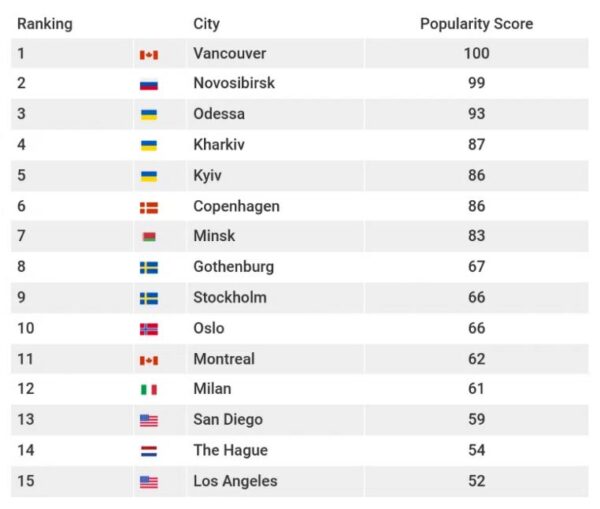 The study says Google Trends provided popularity scores based on the highest concentration of sushi-related searches the world over. For example, if Vancouver has a sushi popularity score of 100 and New York has a score of 82, it means that a higher percentage of Vancouverites are searching for sushi than New Yorkers. It does not mean that the overall number of searches in Vancouver is higher than in New York.
Canada on the whole is not as crazy about sushi as Vancouver. In the list of 12 sushi-crazed countries topped by Japan at a score of 100, Canada ranks 11 with a score of 53.