We collaborated with seasoned local politician Guy Heywood to chalk out a plan for you in 15 easy and not-so-easy steps. Read these to lead.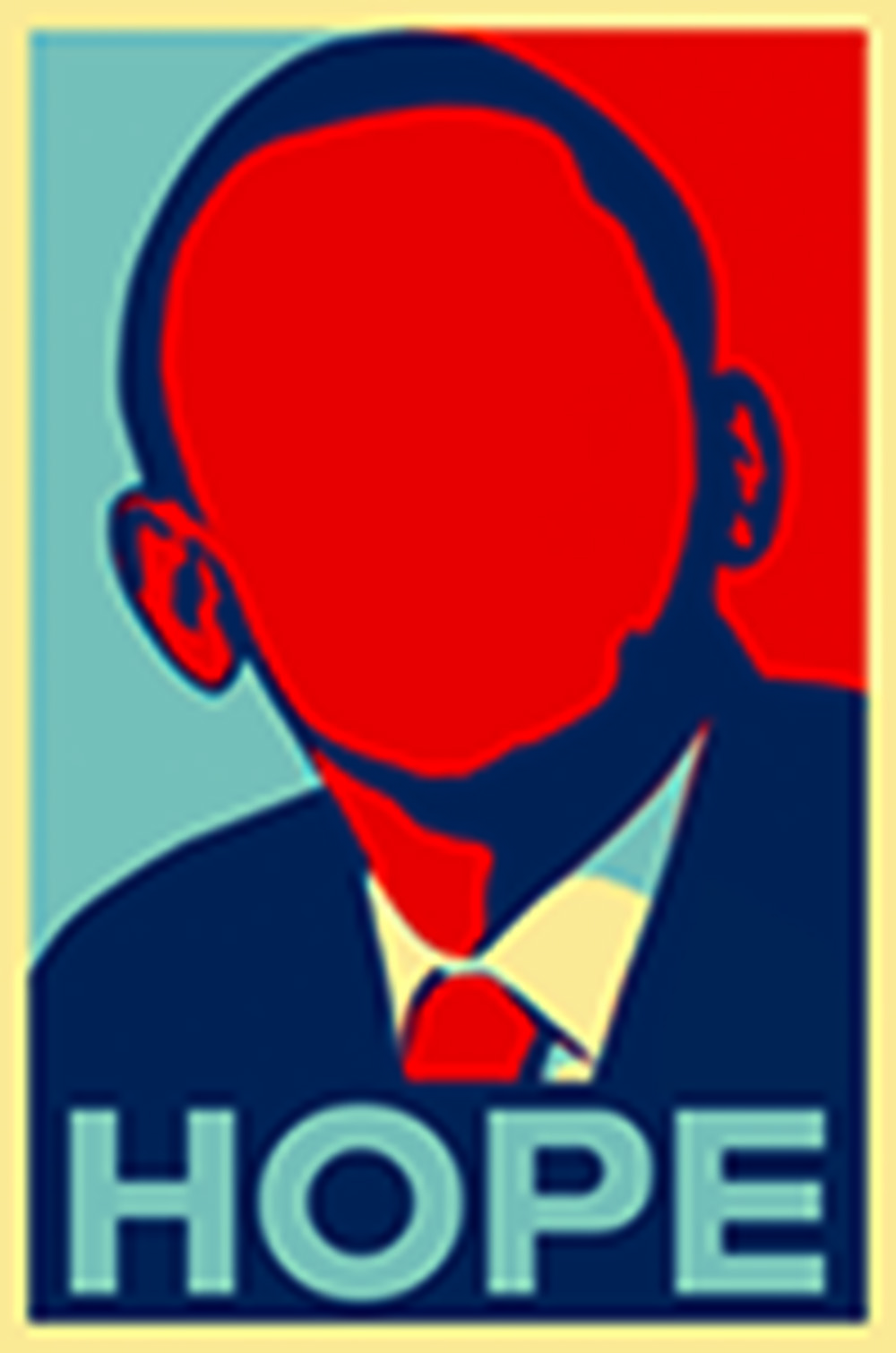 1.
Check with yourself
So, you want to become a councillor? Before you think about anything else, you need to to ask yourself: Why? What is your motivation, and what will you achieve by getting on the council. Is the desire for power driving you? Is it the need to change in the city you feel isn't changing? Or is it because you are semi-retired and feel this would be well-worth your time? Take a deep breath and ask: Why do I want to do this? Once you have posed that question to yourself, you need to bounce this idea off a friend, and not just any friend. You need someone who knows you very well, someone who will challenge your ability and ideas and give you a no-holds-barred view of your candidacy. You also need to be aware of your emotional nature. Are you an introvert or an extrovert? Do you have time for this? Can you handle criticism? Is it just one single issue that is bothering you or do you have a wide perspective on a range of issues? So, get outside your own mind and ask, over and over again: Why am I doing this, and what will I get out of this?
2.
Talk to family
Being a local politician means the entire city has claim over you and your time. So, you need to turn to your wife and kids, tell them you want to run for council, and almost immediately ask: How do you think this will affect you and the kids? Be prepared for some interesting responses. Time is a very precious commodity in the life of a councillor with a family, a job, or heaven forbid — both. Here's a very likely scenario from your future if you found yourself on the council: You receive a 1,000-page agenda package on Friday, and you need to be ready to discuss it in council meeting on Monday. What do you do? Do not make it seem like council prep has a higher priority than family. Have a conversations about the importance of family time with family now. Rather than telling about the time you will lose, tell them about the time you will protect. You will be there on Sunday. The entire day, it's theirs. You'll get back to the agenda package after the dinner dishes are done, and you might end up being a bit late getting to bed
Theoretically you can have a day job and serve on council, but many jobs are simply not compatible with the role. The work of most professionals can often spill over into a weekday evening and some council-related meetings and events are during a week day.
Other jobs are not compatible with the role because of real or perceived conflicts of interest. In my second term on council, I was working in the corporate finance group of a major bank. A different division to the one I worked in financed developers that had projects which came before council. I had nothing to do with those relationships and even voted against one of the most controversial projects of one of the bank's major customers. However, it still created the appearance of a conflict of interest. That and the time challenges I was not managing well resulted in my leaving the bank and not running for re-election in 2014.
In addition to stress you can predict, public life exposes you to ones you simply can't predict. In my case the most notable was, in my first term as a Trustee and Chair of the North Vancouver School Board, I was fired by the Minister of Education, Art Charbonneau, along with the rest of the Board. The experience was difficult at the time and it seemed that it was all people wanted to talk to me about both at home and at work. However, I was re-elected two more times and got my revenge when, 22 years later, I married his daughter (he's still reeling in shock but we get along extremely well).
3.
Decide your election platform
There are council candidates who want something to change desperately, but sometimes that change matters to them the most and not necessarily to the entire community. You have a better chance if you can get a grip on what the community wants. If you have just one issue, you are better being on the outside, perhaps as an active special interest group that can charge at the council from outside when that issue comes up before discussion. Inside, you are just one vote. Outside, you can mobilise people and speak freely about that one change you want. Once you have a sense of broad issues community is talking about, you need to be as specific as possible. So, rather than saying, "I am going to do something about the traffic," tell them what exactly you will do and how. "I will lobby the council to talk to the province for a third crossing" is much better than saying, "traffic is horrible and we need to do something about it".'Find out where it is horrible, how it got horrible, and the steps you will take to ensure it won't be horrible. Be specific and be the solution, rather than tell people what the solution might be. Show people in concrete detail the problem and then show them how you will change that. To recap, get in tune with what the community is talking about, be credible, be specific, and don't be vague about solutions. And remember, if it's just one issue that is bothering you, don't bother running. You are much better trying to bring change from the outside, and I have seen that change happen.
Don Bell has been known to say in a joking fashion "I have opinions, but if you don't like them, I have others". Bell says this in jest but also to capture an important truth which is that we need candidates who can support the democratic process as their first priority, representing their constituents the second, and making opinions known only after the first two are taken care of.
4.
Find a team, assign work
You may have to do the grunt work yourself, but it never hurts to ask people for help so you can have a core group of people — friends, family, supporters — you can brainstorm ideas, show your brochures, get them to install lawn signs. Once you have a few people who you can depend on, think about allotting tasks to them. You may not do this in some formal, bureaucratic fashion, but you can assign them tasks so you are not scrambling for help when it's crunch time. That fit active personable friend of yours, maybe you can ask him if he can spare some time to install lawn signs. You have a friend who knows a thing or two about graphics, maybe you can ask them if she will go over your brochures and advertisements and point out what needs to be added or removed. Know someone who loves to write. Ask them if they can read your press releases. Perhaps you know a community connector who can accompany you as you go door-knocking and even bring some neighbours with him. So, think about a core team, then assign them particular tasks, and do this early so when push comes to shove, you know which numbers to dial for whom and for what. Some people will disappoint you when you ask for help, but get used to asking for help. Once you have people willing to help, assign the tasks so you are not doing everything by yourself.
5.
Know the official procedures
You should go to Elections BC website and read the details about contesting local elections. You can also Google 'Candidates Guide to local elections in BC' and read through it so there are no surprises. Who may run for office and who may not run for office are sections you should read so you don't have any doubts about eligibility. Know all the relevant dates, especially deadlines you must mark in your calendars. Know the election spending limits. Know when you can install signs. Know the difference between election period and campaign period. You can also request for information at the city hall, or log on to http://www.cnv.org/your-government/election for relevant information.
6.
Be knowledgeable
The word on the street is that you are running for council. Someone you know — a voter — comes up to you and starts talking to you about Harry Jerome Recreation Centre, or why the city and the district should or shouldn't amalgamate. Can you afford to look clueless? Take some time to read about issues that have agitated the city (or District or West Vancouver) and stay abreast of all local issues. Google News is a good resource for any topic, and you can access old newspapers and articles at the library. Log on to the City of North Vancouver website, hover over government and then scroll over to council meetings. You can watch videos to get a sense of how the council operates and how they reached certain decisions. You can also download and read staff reports in council agendas to both get a sense of procedure and a very formal language officialdom uses. You can also look for council procedures to read about the architecture of how council works, how motions are brought forward, and how voting happens. Being knowledgeable about council and its workings and past decisions will show the willingness to learn, enhance your credibility and boost your own confidence.
7.
Announce your candidacy
Because we have an early fall election, it would be best if you announce your candidacy in early June. One drawback of announcing too early, of course, is that you would be stale, but July isn't a good time either because you are smack in the middle of vacation season. No one is paying attention in summer as people are busy enjoying the nice weather and planning family vacations. Announcing in June, four months before the elections, gives you enough time to get the word out. You also need to be strategic about announcing your candidacy. You need to pick a day when there isn't a whole lot going on. You need to energise your volunteers for that day so they can be part of it. If you wish, you can pick a venue to announce. You also need to send a press release, with your picture attached, and then call up the editors, enquire if they received the email, and ask if and when they plan to publish it. In the past, I have gone to the Canada Day parade and told as many people as possible that I was running and they should look out for me after the summer.
8.
Be careful with media and social media
This goes without saying, but you need to create a Facebook page and be strategic about what you post there. Too much information and finger-pointing can turn people off. Talk about your platform but be specific and pointed, and post about issues that resonate with the public. Be human on Facebook. In their quest to look authoritative, many a politicians and public figure come across as wooden, emotionless automatons. It helps to have and show a sense of humour. You won't be doing yourself any favours if you are always shrill and negative on social media. Be human and don't always be on election mode on Facebook. Talking to the media is another art you need to cultivate, especially if you haven't had any experience dealing with reporters before. If you are pitching a story about yourself or your plank, be brief and specific and respect deadlines. If you are going to be interviewed, know what an interview is all about and what information the reporters are trying to extract so you can make that information available readily.
9.
Reach out to the community 
Draw a map of the neighbourhoods and create a plan to hit the pavement so you can get the word out about your election agenda. Call the people you know in those neighbourhoods and ask if they can introduce you to people and if they can go door-knocking with you. You can try calling local non-profits if you can speak to them although they often say 'no' because of the number of people who want to do so. Still there is no harm in trying, especially if you know you have supporters in that particular organisation. You will meet many voters and this would be a good time to ask if you can ask them to place signs on their yard. If they agree to place your sign, immediately take down their number and address. Build a roster of such people you can call later when you need to install the signs. You should try talking to people in public places, in the park, civic plaza, or at the waterfront. The Seabus terminal is also a good place to try to talk to voters. Don't merely talk to them about your platform, tell them about yourself as well, and repeat your name. Name recognition on the ballot is very important so make sure voters you talk to know your name.
You should also think about organising a fundraiser or an event so more people can know about your candidacy and the ideas you bring to the table. You can try to book such an event in the recreation centre or a golf course, but in my opinion these can be expensive and are usually booked. You can also call local churches, about two months in advance, and enquire about holding an event in the church basement. An event I organised there recently cost me about $200. If nothing is available, you can always organise the fundraiser at your backyard. You also need to find out about the all-candidates meeting and who is hosting the meetings. You can also call up the local Lions Club, the Rotary Club or any business organisation and get them to host an all-candidate meeting.
10.
Avoid these things 
Politicians, and I imagine inspiring politicians, too love the sound of their own voice. Practice being a good listener, and try not to be too dogmatic and fixed in your views. Show the ability to be flexible. You can really hurt your chances if you are too extreme in your views. I'm going to fire the city manager, or I'm going to end all development, or I am going to immediately shut down the Lonsdale Energy Corporation are exactly the kinds of statements that will ensure rejection in voter's minds much before the election. Don't spend too much time and energy trying to convince people about your agenda. Make your pitch, listen, and then simply move on. Do not overpromise. Overpromising, in fact, is a crafty political strategy unethical politicians use to get elected. But it doesn't pay in the long run as citizens figure out you couldn't do what you promised. Don't underestimate the wrath of a voter who cast his vote for you with your promises in mind. Don't promise what you know you can't deliver. You should also avoid attacking other candidates without proof. Publically making statements that make unsubstantiated claims about others can get you dragged in a court of law. You will most certainly lose in the public's court with reckless statements about opponents. You also need to practice keeping your emotions in check. There will be times when adrenalin picks up and you get aggressive and defensive, so you need to practice so you can avoid getting too negative. And yes, avoid eating too much junk food and not taking care of your health. Don't make running for election an excuse to not run on the treadmill in the gym. Know when to shut off the election noise so you can avoid wearing yourself out.
11.
Know new rules around donations and spending
Raising the money to pay for campaigns is going to be quite different this year as corporate and union donations are out. Donations can only be made by individuals and are limited to $1,200 to either an individual or to a party (elector organizations) but not both. This means that if you and six friends are running as members of a party, a donor is limited to one donation of $1,200 to all of you. If you and your friends are independents, that donor can donate $8,400 by giving each of you $1,200. The election period for the purpose of recording donations and expenditures started on January 1 . That means any money raised or spent on a campaign from January 1 to October 20 has to be recorded even though the campaign spending limits only apply to spending during the campaign period that starts on September 22. The spending limits also apply to the value of money and things that are used during the campaign. Elections BC provides guidance on how and when to put a value on various kinds of donations. It's worth to know these rules early in the game to avoid trouble.
12.
Plan your budget
A campaign budget and action plan should be built around the following items: advertising, brochures, mail delivery, signs, website, social media and any other collateral (door hangers, banners, vehicle decals etc.). This is the right time to start calling companies that specialise in these services and start getting quotes so you know where to place an order.
Incumbents with name recognition can get away with spending very little on their campaign and be successful but for a new candidate that is serious about winning, the cost is going to be more that $10,000. To find out more about how to be successful, go look at last year's local election campaign finance disclosures, search for the successful candidates in your area and see how they did it. The best example I can think of would be Don Bell who, with a win:loss record of 17:1, is the most successful politician on the North Shore. In 2014 he raised and spent $12,000 in a campaign that meets all the new rules except the limit on what a candidate can contribute personally. Don used $6,000 of his own money but the rest came from individuals in amounts of $500 or less. He spent $3,000 on a brochure and paid $3,000 to Canada Post to get it delivered. About $3,000 was spent on newspaper advertising, $2,000 on signs and another $1,000 on a website and other miscellaneous items.
You can also look at the campaigns of other successful council candidates that would not meet the new rules. Craig Keating raised $29,000 from mostly corporate and union sources that also donated to the other members of a slate led by him and the mayor. The fact that this kind of fundraising and spending isn't allowed in the upcoming campaign means the chances for a new candidate to break through are materially better.
In five successful campaigns for school board and council, I only ever used my own money. I had a day job, there was a stipend worth more than what I was going to spend on campaigning, so I didn't think it was fair for me to take other people's money to support me doing something I really wanted to do. In retrospect that thinking was misguided. You shouldn't really be doing this if you're only in it for yourself. Whether those that know you will contribute to your campaign is probably a good indication of whether you should be running in the first place.
13.
Mind these while campaigning
Most of your time during the campaign period will be taken up door-knocking, being places where you can meet as many peoples as possible, and putting up and tending to signs.
There are restrictions on when and where you can put up the signs. Signs are allowed in the campaign period, which runs from September 20 to October 20. You need to go to the city hall to find out where you can install signs since there are very specific rules in each municipality. Once you have that information, you need to start putting out lawn signs. Having a team that can help you with this means you can spend more time meeting voters. There are two priorities for sign placement. One is to at least be present on the public spots where signs are allowed. The other is to have as many signs on people's yards as possible, since those indicate support from a neighbour that might influence other neighbours. There will be a blaze of signs, so you need to talk early for places you know provide the best visual value for your signs. You also need to have a variety of signs, some big, some small.
14.
Meet the voters at their doorstep
Door-knocking is still important. Even in the city where perhaps 80 per cent of voters live in multi-family buildings that you can't get easy access to. Meeting voters at their doorstep is easily the most powerful tool in the politician's tool box but it's
time consuming, not necessarily very efficient, and some people are uncomfortable doing it.
My father was 71 when he decided to run for council for the first time and started door-knocking during the summer before the election. During the time before the election he told people he was thinking of running for council and asked them if they had any opinions on what the city could do better. During the election, when he was a candidate he was still more interested in what they thought than in telling them about himself. If they were interested, they could read the brochure.
The time at the doorstep was much better spent hearing about what was most important to the voters. Throughout all of this he carefully tracked his progress through each neighbourhood and by the end of the campaign he had knocked
on every door that could be knocked in the city. Dad didn't have an answer for the tower problem.
Since an increasing proportion of the population is housed there, getting access to them has to be a priority. There are about 70 multi-family dwellings in the city. Make a list. Do you know anyone that lives in one of them? Do you know people that might know people who live in one of them? Will they distribute brochures for you (sometimes this is prohibited by the strata rules)? Will they at least put some brochures with the pile of newspapers or where the mail gets delivered. They will put a brochure in the Canada Post mail drop, but that could end up going straight to the recycling the way most flyers are treated. Towers are still a problem and maybe you can figure out how to solve it.
15.
Get endorsements
Once you understand the political landscape, and know political positions of different candidates, you need to pick up the phone and start talking to influential individuals and former councillors you know will align with your positions. Ask for endorsements and ask early (mid-June to early July) so you can insert their supportive quotes in your brochures and press releases.
Whether you make it or not, running for council can be rewarding or stressful depending on your planning. If you are credible, specific and systematic, you increase your chances of getting a seat at the table.
Guy Heywood moved to North Vancouver in 1970 when his father was commanding officer of the RCMP detachment. He has been a school board trustee and chair of the school board for three times, and a councillor in the City of North Vancouver for two times.