I started out my career by serving in public office in West Vancouver when I was only 20 years old, and I really loved it. My first home in life was above my parents' furniture store in Dundarave. We then moved to West Bay and, through our family business and my time in public service, I got to know the community while still quite a young person. Now, as I look at the other end of my working life, I think I could bring to the job much greater knowledge and life experience, which I hope will be useful to our municipality.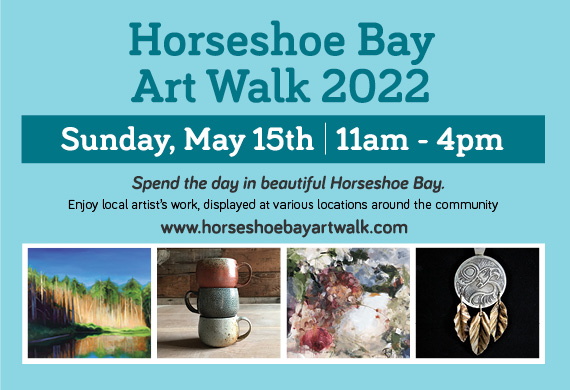 I find there is currently too much dissension in our community. I don't know if this is a result of social media or poor communication, but I see the job as mayor, first and foremost, as getting the community to work cooperatively and respectfully together. We will never see constructive change without that kind of genuine appreciation for other people's views. I really do enjoy this type of work.
Fundamentally, I believe Council's principal job is to ensure fiscal responsibility, to see that the taxes that we raise and spend are done as effectively as possible, and all commitments are costed out for the long-term impacts of decisions made. That's job one.
Next, we need to find creative solutions to our transportation gridlock. We have a wonderful Blue Bus service that has always been a sense of pride to West Vancouverites. Perhaps we need to find a way to increase that service to get residents traveling up and down our roads and bring them into our commercial corridor. Once on Marine Drive, there are no shortage of buses to take you from Horseshoe Bay to downtown and beyond.
We need to look at housing and the answer isn't spot zoning. It's addressing any housing and development issues to ensure they are consistent with the community's values and our OCP. We have long-time West Vancouver residents looking to downsize and they want to stay in the community. I would like to find ways for our first responders, bus drivers and teachers to live here but we aren't going to solve our housing issues by dividing those who live here now and those who want to live here. We have to start by addressing the needs of people who currently live in West Vancouver.
Working with the community, we need to find appropriate solutions while maintaining the character of our existing neighbourhoods. We need thoughtful design in the right locations. I can give two examples of projects which I helped direct as part of my professional career. One was the conversion of a closed gas station site in Horseshoe Bay at the corner of Royal and Bay Streets. Working with a very capable local architect, we designed a building which has mixed commercial and residential (if you live in the Bay or visit it – I am referring to the building which has a Starbucks located in it). I feel that building added to the character of the Bay and did not detract from it. On Marine Drive and 19th, we again took a commercially zoned property and help to design a residential building which I also believe was a wise decision for the area. I feel it is an attractive building for this location, across the street from a park, and close to so many amenities. There are other locations in parts of the Ambleside business area which could be rezoned to residential/commercial, and this would allow us to create further housing options.
This brings me to the upcoming Ambleside Local Area Plan. I have had the pleasure of working with the Ambleside Dundarave Business Improvement Association over the past few years, and it has given me the opportunity to engage with a lot of people about the look and feel of Ambleside.
We initiated Imagine Ambleside, invited members of the community to participate and had over 1,000 people engaged. Through this process we did hear some people say Ambleside is fine just the way it is but that was not how the majority responded. Most said we have a lot of uninteresting streetscapes, and we can do a lot better. There are small towns in BC and across this country that have more interesting business districts than we do, and I think that is a shame. We need improved infrastructure for pedestrians, cyclists, our seniors, and we need a better connection between our waterfront and the business district. We've been talking about revitalizing Ambleside for a long time. In fact, I chaired the Ambleside Revitalization Committee back in 1986 – and there has not been much in the way of improvements since then.
We also really need to address some fundamental services in our municipality. I think most of us would agree that we have good municipal staff but there is something missing when it takes 6-8 months to get a simple building permit. We need to help the staff find solutions to improve and expedite permits because if we can't speed up this process, people decide they are not going to wait for a permit and they are going to try to get away without one and that is really not in the community's best interest. It's also a detriment to a business that has to wait months for a permit while still having to pay the lease on their commercial space. Making no income while they wait months on end for permits to be approved is simply not acceptable.
There is so much more to talk about – environment, foreshore, arts and culture, our youth – too much for this brief opportunity but I invite you to visit my website at www.sagerformayor.com to learn more, keep up to date or to contact me directly.