Editor's Note: Sign up for local news alerts from North Shore Daily Post
The Government of BC has released housing targets for 10 Lower Mainland communites, including for the District of West Vancouver and District of North Vancouver. These housing targets are net new units that must be built in five years, and net new units mean move-in ready units that are ready for move in, minus units that were lost through demolition.
District of North Vancouver will have to create 2,838 new housing units while the District of West Vancouver will need to build 1,432 housing units. The targets were set in May this year.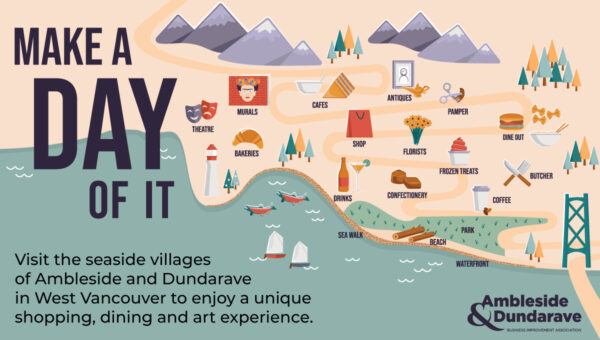 Province said housing targets will be measured after the first six months and then annually. If the annual housing targets have not been met, BC will require that municipalities submit plans and actions they will take in two years to meet the target.
Also read: Cougar seen on popular North Shore trail
If a municipality has not met a target and is not making progress, the housing minister may appoint an adviser and issue a directive.The adviser's role would include reviewing the actions, policies, practices and progress of the municipality toward meeting the target.
In a statement, the District of North Vancouver said it has been working with the Province to establish attainable housing targets that support both provincial and municipal objectives of increasing affordable housing supply.
"The housing targets outlined in the Provincial Order generally align with the housing policies found in our Official Community Plan, and as identified in the Housing Needs Report approved by Council," said Mayor Mike Little. "However, achieving the high level of non-market housing targets in the proposed timeframe will require funding from senior levels of government, and funding for improvements to regional infrastructure like transportation and utilities."
Sign up for local news alerts from North Shore Daily Post
There is a critical need for more rental, social and supportive housing in the District as existing market-based housing is unattainable for many local residents and workers, Little added.
The muncipalities were selected for housing target assessment in May 2023 under the authority of the Housing Supply Act, which allows BC to set housing targets in communities with the most urgent housing needs. The Province consulted with the selected municipalities during the summer to set the final housing target orders.
The targets for each municipality are:
City of Abbotsford – 7,240 housing units
City of Delta – 3,607 housing units
City of Kamloops – 4,236 housing units
District North Vancouver – 2,838 housing units
District of Oak Bay – 664 housing units
City of Port Moody – 1,694 housing units
District of Saanich – 4,610 housing units
City of Vancouver – 28,900 housing units
City of Victoria – 4,902 housing units
District of West Vancouver – 1,432 housing units
In addition to the targets, the Province has sent municipalities a list of housing target guidelines, including a recommended number of units by size (one bedroom, two bedroom, three bedroom), rental versus owned units, below-market rental units and units with on-site supports. These guidelines include more than 16,800 below-market rentals in total.